Are you ready to go
OVER THE EDGE
for Duke Children's?



OCTOBER 16, 2021




21c Museum Hotel, downtown Durham
Over the Edge is a rappelling fundraiser for Duke Children's, one of the premier children's healthcare centers in the southeast. Participants who achieve the fundraising goal of $1,000 or more will get to rappel 17 stories down the side of the historic 21c Museum Hotel in downtown Durham. No experience necessary, anyone can rappel, but spots are limited! Register today and help us build a healthier tomorrow for our children. Commit to going Over the Edge today!

Take the leap…Commit to raising $1,000 to support patient care, medical research, and physician training at Duke Children's.
Do it for the kids…Duke Children's treats the most complex care cases, from the tiniest premature babies to teenagers preparing to leave for college. We can't wait to share their stories with you.
Celebrate amazing heights…Duke Children's cannot provide world-class care to its patients without your help! Celebrate your fundraising success by taking the plunge of a lifetime, and know that you have the grateful patients, families, physicians, and caretakers of Duke Children's cheering you on!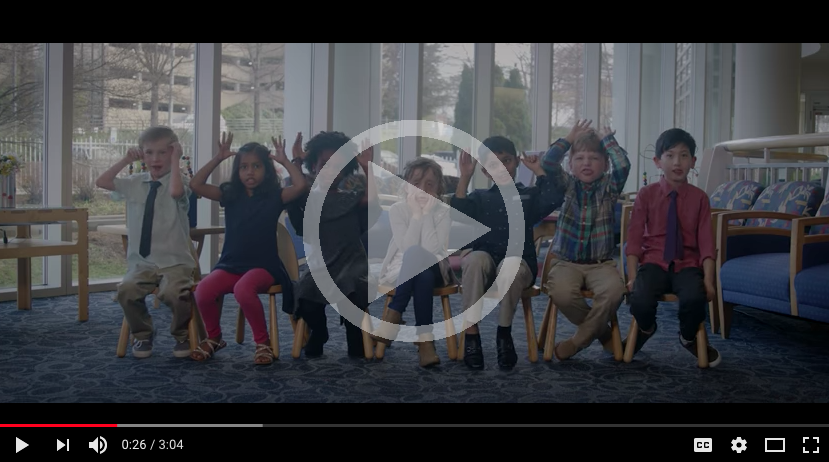 Please note:
All participants must be 18 years of age or older. All minors participating in the cheering zone must be accompanied by a parent or guardian.
In order to participate you must raise at least $1,000 or pay the difference by 11:59pm on Sunday, October 10. If the $1,000 minimum is not met, the funds are considered a direct donation to Duke Children's with no refunds being provided.
The Over the Edge experience can take between an hour and a half to two hours from registration to exit.
Duke Children's strongly encourages all event registrants to be fully vaccinated against COVID-19 prior to event participation. Masking guidelines and other COVID-19 precautions will be announced closer to the Over the Edge date and will follow Duke University and City of Durham guidelines. Public health conditions and guidance can change on short notice, and we will keep you updated on Duke's policies, which are listed on the university's Coronavirus Response webpage.
If you have any questions, please contact Amelia Howle at amelia.howle@duke.edu.

Supporting

2021 Progress
$79,941.77
of $100,000.00

Registrations
74
Donors
707