The Duke Cancer Patient Support Program's
30th Annual Tree of Hope Ceremony
December 3, 2020 marked the 30th Annual Tree of Hope Celebration. This cherished Duke Cancer Institute event honors and remembers loved ones, patients, staff, family, and friends whose lives have been touched by cancer. The lights on this beautiful tree represent and illuminate HOPE that outshines the darkness it is surrounded by.
The light in the uppermost branch of the Tree of Hope, the Light of Hope, recognizes individuals who work to support people through the challenges of cancer. This year, we recognized our Healthcare Heroes. These individuals always provide unwavering, compassionate care and have gone above and beyond to heal and protect our patients, their loved ones, and the community during the pandemic this year.
To honor your Healthcare Hero, you may purchase a *luminary. You also have the option to purchase a tribute card to make a gift in honor or memory of family members, friends, or caregivers.
All proceeds benefit the Duke Cancer Patient Support Program and will help us to continue our mission of providing support services to patients and their families at no cost.
*Luminaries will remain lit through December 31. Your healthcare hero will be notified of your gift.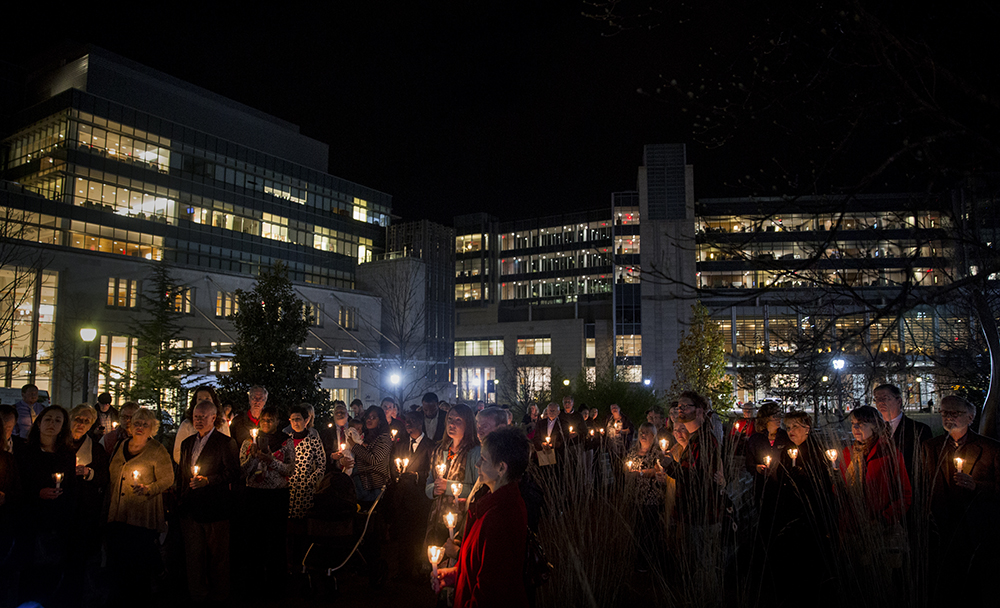 Donate:
Find a Participant or Team:
Top Donors
Jonathan & Krista Wigser
Donna Wengert Neff
Ms. Bonnie Boyette
Louise McCoy
Roy & Sherry Gilfix