Radiothon Employee Challenge
Presented by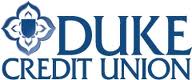 December 1-14
We are teaming up to support our Duke Children's community and the patients and families who need us most. A captain can form a fundraising team to raise money for Radiothon.
Special thanks to Duke Credit Union for their sponsorship of the Radiothon Employee Challenge.
All funds raised through the Employee Challenge will benefit Children's Miracle Network Hospital programs at Duke Children's. Last year the Radiothon employee campaign raised $11,563.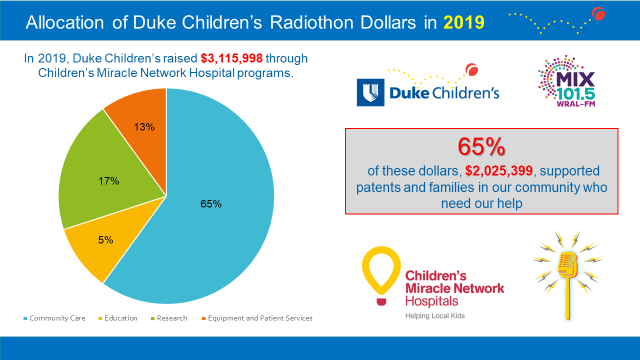 About MIX 101.5 Radiothon for Duke Children's
This year's MIX 101.5 Radiothon for Duke Children's is happening on December 15 and 16. Radiothon will look a little different this year because of precautions around COVID-19, but it will sound the same. The most meaningful part of these two days, the incredible patient stories that inspire and move all of us, will still be a highlight of this year's Radiothon. We know these stories will remind you of the critical need to support Duke Children's.
The MIX 101.5 WRAL-FM Radiothon is Duke Children's largest single fundraising event each year. This signature event raises funds to benefit children's programs and further support the continuation of excellence within the medical and surgical programs at Duke Children's.
MIX 101.5 has raised over $18 million for the kids at Duke Children's over the past 25 years thanks to the compassion and caring of MIX 101.5 listeners, our sponsors, patient families and hundreds of volunteers.
We hope you tune in to MIX 101.5 on December 15-16 to hear stories from our patients.