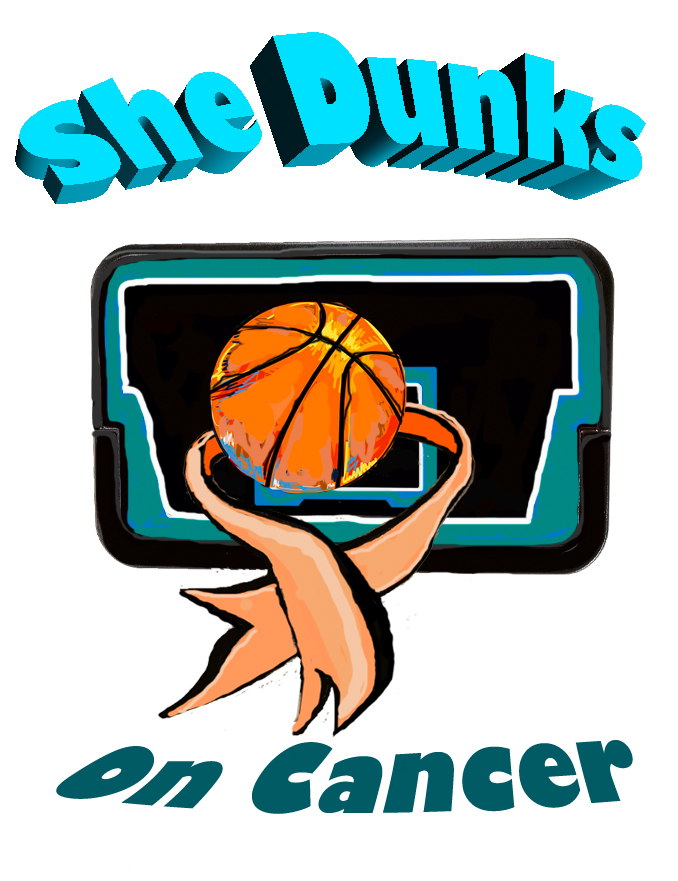 We are here to raise awareness about endometrial cancer and support for research to help women with this type of cancer live longer and healthier lives. Endometrial cancer, a cancer involving the inside lining of the uterus, is the leading gynecological cancer affecting women in the United States. Approximately 67,000 women were diagnosed with endometrial cancer in 2021 and almost 13,000 women died from the disease this year. That number is not going down. The disease incidence is increasing and mortality has risen by 1.7% per year over the last 10 years. Women who have endometrial cancer live wonderful, vibrant lives outside of their cancer diagnosis, and we want to honor them by finding new ways to treat endometrial cancer.
The answer is education, prevention, and research. With the initial support of the Kay Yow "Cancers that Affect Women" grant we have created an Endometrial Cancer Consortium including 20 centers across our country. The consortium will expand our research capabilities by harnessing information about endometrial cancer, the tumor makeup on a molecular level, what helps endometrial cancers to grow, and treatment outcomes. With this information we hope to identify the right targeted therapy to use for treatment based on the tumor makeup and provide individualized care for our patients. Our goal is to decrease the burden of endometrial cancer, improve survival outcomes, and accelerate research progress.
We can't accomplish this alone. Please join us in supporting those who have been diagnosed with endometrial cancer.
This year's topics include Research in Endometrial Cancer, Managing Chemotherapy, Biologic, and Immunotherapy Side Effects, Exercise and Nutrition, and a panel session to discuss Participation in Clinical Trials.
Speakers include physicians from all over the country who are a part of our Endometrial Cancer Molecularly Targeted Therapy Consortium, as well as research nurses, and more! Full speaker bios coming soon.
To receive updates about this event via email, please reach out to jessie.daly@duke.edu to be added to an email list!
Dr. Allison Puechl, MD- full bio and photo to come

Dr. Paola A. Gehrig, MD is a Professor and the Division Director for the division of Gynecologic Oncology at the University of North Carolina. She has published over a 160 peer review manuscripts and has been awarded several research grants through the V Foundation, Lineberger Clinical Cancer Center and the NIH. Her research primarily focuses on endometrial cancer with an emphasis on serous carcinomas and on individualizing care for women with ovarian cancer. She and her collaborators are interested in identifying novel agents for women with these diseases and they are currently embarking on a phase I trial of CAR-T in women with recurrent ovarian cancer. She has mentored the gynecologic oncology fellows on a variety of projects including the impact of insurance status, social determinants, and racial disparities on cancer outcomes; surgical outcomes in women with gynecologic malignancies and machine learning to establish algorithms to predict recurrence.

Patricia Ann Wilkes, MS, RD, LDN has worked in the field of Oncology Nutrition for over 10 years, and has worked as a Registered Dietitian in various nutrition settings for over 25 years. She currently works as a Clinical Dietitian in the Outpatient setting at the Duke Cancer Institute, focusing on women's nutrition health management for patients with gynecological, breast and endocrine cancer.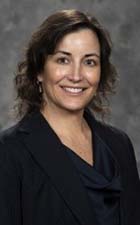 Dr. Angeles Alvarez Secord, MD, MHSc is a gynecology cancer physician whose practice and research focuses on patients who have female-specific cancers, such as ovarian, endometrial, cervical, vulvar or vaginal cancer. She enjoys her work on female cancers, because it is one of the few subspecialties to blend surgery and chemotherapy. It also gives her the chance to develop strong relationships with her patients, since she gets to take care of them before and during their surgery, as well as continue to see them for the rest of their lifetime. She has found those patients, who have been able to face their diagnosis with unwavering optimism, to be incredibly inspiring.

Dr. Premal H. Thaker, MD, MSc. is a Professor of Obstetrics and Gynecology-Division of Gynecologic Oncology at Washington University School of Medicine. During her fellowship she did two years of translational research on novel therapies for ovarian cancer such as VEGFR and EGFR tyrosine kinase inhibitors and EphA2 inhibition. Additionally, she started her work on understanding stress biology on ovarian cancer progression. She serves as director of gynecologic oncology clinical research at Washington University and has written and been awarded several investigator initiated trials for both ovarian and endometrial cancer clinical trials. She is a member of the NRG Oncology's Phase I committee and a member of the GOG Partners Investigator Council. She has been national PI of two GOG clinical trials as well as other national clinical trials. She serves on the NCCN Ovarian Cancer Committee and has served as a member of the grants and awards committee for the Foundation for Women's Cancer. Additionally she has served on the NRG Ovarian Cancer Committee, NCI Ovarian Task Force, NCI Gynecologic Task Force, and on the NCCN Task Force for genetics. She has published over 150 peer-reviewed publications as an author or co-author as well as 10 book chapters.

Leslie M. Randall, M.D., MAS, FACS, is a gynecologic oncologist and the Diane Harris Wright Professor and Director of the Division of Gynecologic Oncology at VCU Massey Cancer Center, as well as Professor in the Department of Obstetrics and Gynecology at the VCU School of Medicine. She joined VCU in January 2020 from the University of California Irvine Medical Center, where she was an Associate Professor of Obstetrics and Gynecology and Director of Medical Education and the ACGME-accredited Gynecologic Oncology Fellowship. An accomplished clinician and skilled surgeon, Dr. Randall has expertise in minimally invasive, robotic and radical cytoreductive procedures, including HIPEC (hyperthermic intraperitoneal chemotherapy). She has extensive experience with complex and novel chemotherapy regimens and clinical trials. Her practice also encompasses the care of women with genetic predisposition to gynecologic cancer and those seeking fertility-sparing options. Dr. Randall is very active in developing and leading clinical trials and has served as the principal investigator of many trials on local, national and international levels. She serves on the NRG Oncology Developmental Therapeutics and Ovarian Cancer Committees, and the Gynecologic Oncology Group (GOG) Foundation Board of Directors. She currently serves as Lead Cervical Cancer Clinical Trials Advisor for the GOG Partners Leadership Committee. Dr. Randall has published numerous manuscripts in peer-reviewed journals. She serves on the editorial board of the academic journals Gynecology Oncology Research and Practice and Gynecologic Oncology Reports and as a reviewer of manuscripts for six other journals. She is a member of several professional medical societies. Dr. Randall earned a Bachelor of Science degree in Biotechnology and a Medical Doctorate from University of Louisville in Kentucky, where she also completed her Obstetrics and Gynecology residency. She completed her fellowship in Gynecologic Oncology at the University of California Irvine Medical Center and obtained a Master of Advanced Studies in Advanced Clinical Research at the University of California San Diego.

Dr. Stéphanie Gaillard, MD, PhD, is Director of Gynecologic Cancer Trials and co-Director of the Developmental Therapeutics and Phase I Clinical Trials Program for The Sidney Kimmel Comprehensive Cancer Center at Johns Hopkins. Prior to joining Johns Hopkins, she was a faculty member at Duke University Medical Center. Dr. Gaillard earned her medical degree and doctorate of philosophy in cancer biology from Duke University. She then completed her residency training in internal medicine and fellowship training in medical oncology at The Johns Hopkins School of Medicine. Dr. Gaillard specializes in the treatment of gynecologic malignancies, including ovarian, endometrial, and cervical cancers. Her work focuses on developing clinical trials that aim to improve outcomes using promising new biologic, targeted, and immune therapies in addition to standard treatment regimens. Her translational research program focuses on understanding mechanisms of resistance to therapy and the immune environment associated with gynecologic cancers. Dr. Gaillard has been honored with several awards including the Liz Tilberis Early Career Award from the Ovarian Cancer Research Fund and a Young Investigator Award from the Conquer Cancer Foundation. She was a scholar for the NIH Building Interdisciplinary Research Careers in Women's Health (BIRCWH) and is a recipient of the Gynecologic Oncology Group (GOG) Foundation Scholar Investigator Award. Dr. Gaillard serves as Co-Chair of the NRG Oncology Phase I subcommittee and as the SPORE representative to the NCI Gynecologic Cancer Steering Comittee. She is the primary author or co-author of numerous publications and book chapters and has presented her research both domestically and abroad.
Jennifer Mewshaw BS, MS, BSN, MSN initially graduated with a BS and MS in Biochemistry and worked for several years as a senior research scientist at the Durham-based start-up company, Triangle Pharmaceuticals. There, she developed methods for testing treatments against HIV and Hepatitis. After a brief hiatus to raise her family, she jumped back into the work force to start a new career as a nurse. In 2009, she attended Duke's accelerated nursing program and then completed her MSN in 2015, also at Duke. She has been with the Gynecology Oncology research team since 2012, starting out as a research nurse coordinator and then as a research nurse practitioner. And, after a brief stint managing clinical trials in Duke Radiation Oncology, is back in Duke Gynecology Oncology, doing what she loves, caring for women on gynecology oncology clinical trials.