We could not do this without you!
We are looking for volunteers with climbing experience to serve as ropes volunteers during the day! Get some climbing and rope time in and know that you were instrumental in assisting everyone going Over the Edge to support world-class pediatric healthcare and research.
Become a ropes volunteer (climbing experience required)!
If you are interested in becoming an event or rope volunteer please contact Josh Webb at josh.webb@duke.edu or 919-385-3194.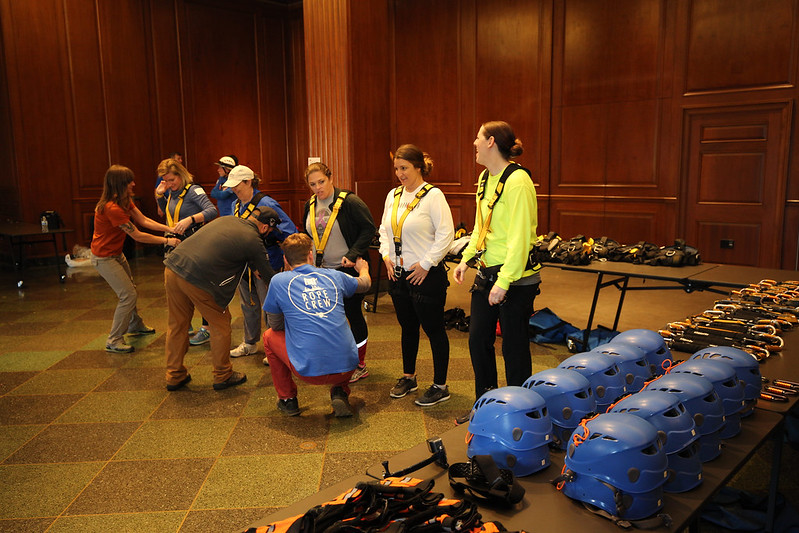 Please note:
All participants must be 18 years of age or older. All minors participating in the cheering zone must be accompanied by a parent or guardian.
In order to participate you must raise at least $1,000 or pay the difference by Sunday, October 10, 2021 at 11:59pm Eastern Standard Time. If the $1,000 minimum is not met, the funds are considered a direct donation to Duke Children's with no refunds being provided.
Edgers who have met the $1,000 fundraising minimum will be contacted upon meeting that goal to schedule their climbing time.