Thank you to our sponsors!!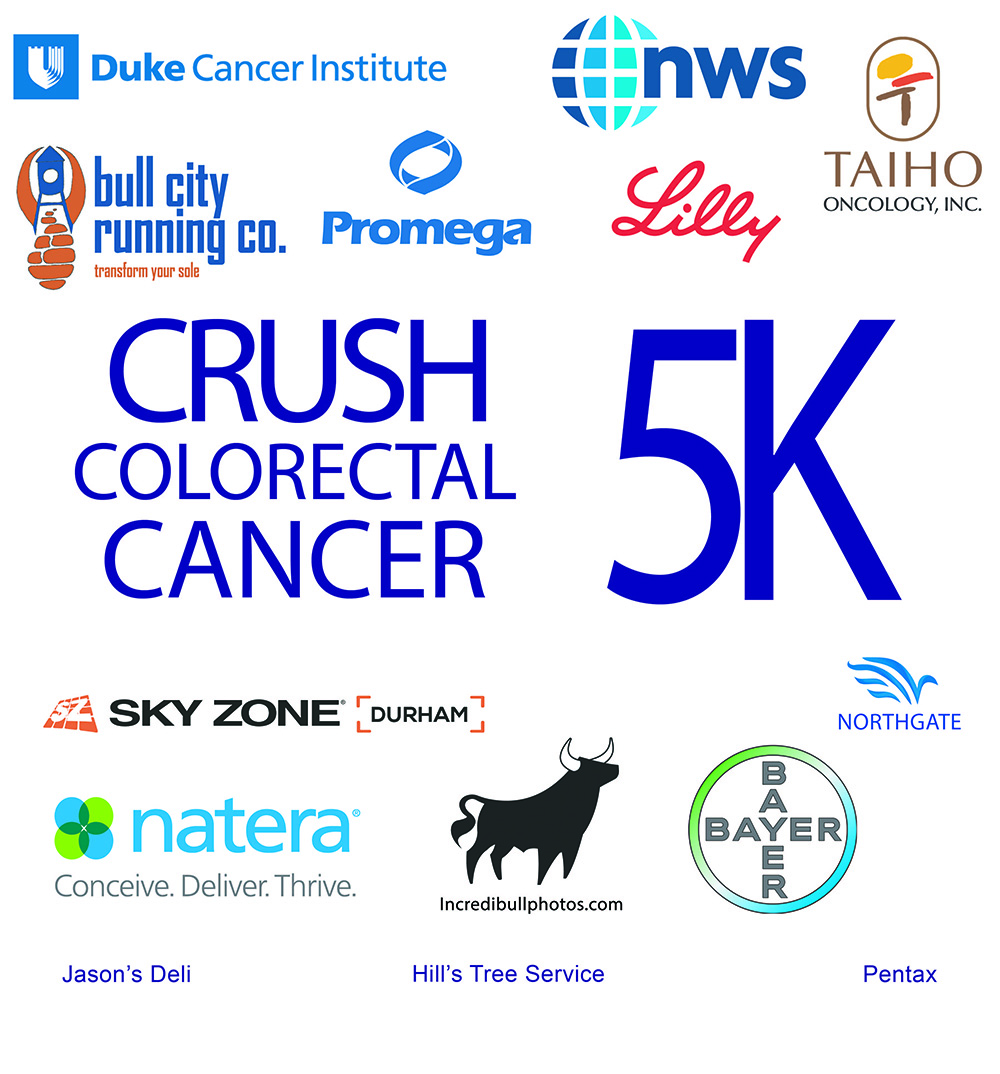 Are you or your business interested in sponsoring the Crush Colorectal Cancer 5K Run/Walk? Sponsor donations are tax deductible, and we will include your name or logo (depending on contribution amount) on race marketing, banners, and t-shirts. If interested, please contact Margot O'Neill at margot.mahon@dm.duke.edu
SPONSORSHIP LEVELS
Planinum: $1500 and higher
· Table Display
· T-shirt prominent logo
· Mentioned by name during pre-start announcements and awards ceremony
· Logo on CRUSH website
Gold: $1000 - $1499
· T-shirt logo
· Logo on CRUSH website
Silver: $250 - $999
· Company name in type-set (no logo) on Tshirt
· Company logo on CRUSH website
Bronze: <$250 or In-kind Donations
· Company name (no logo) on Tshirt
· Company name on CRUSH website
Sponsorship Rules:
1. T-shirt placement guaranteed only if sponsorship funds are received by February 28th, 2018.
2. Platinum level sponsors must staff their own table in order to display at the event.