Become a Partner
The Season of Hope fundraising campaign is a perfect opportunity to show your business support for Duke Children's and the children we serve in the Triangle. Choose a partnership that puts you in front of the community showcasing your support of Duke Children's, your local Children's Miracle Network Hospitals. Our Partnerships team is available to discuss these options with you to find what works best for your business model.
Levels & Benefits
Choose a partnership level to be prominently featured during the Season of Hope campaign and two-day MIX 101.5 Radiothon.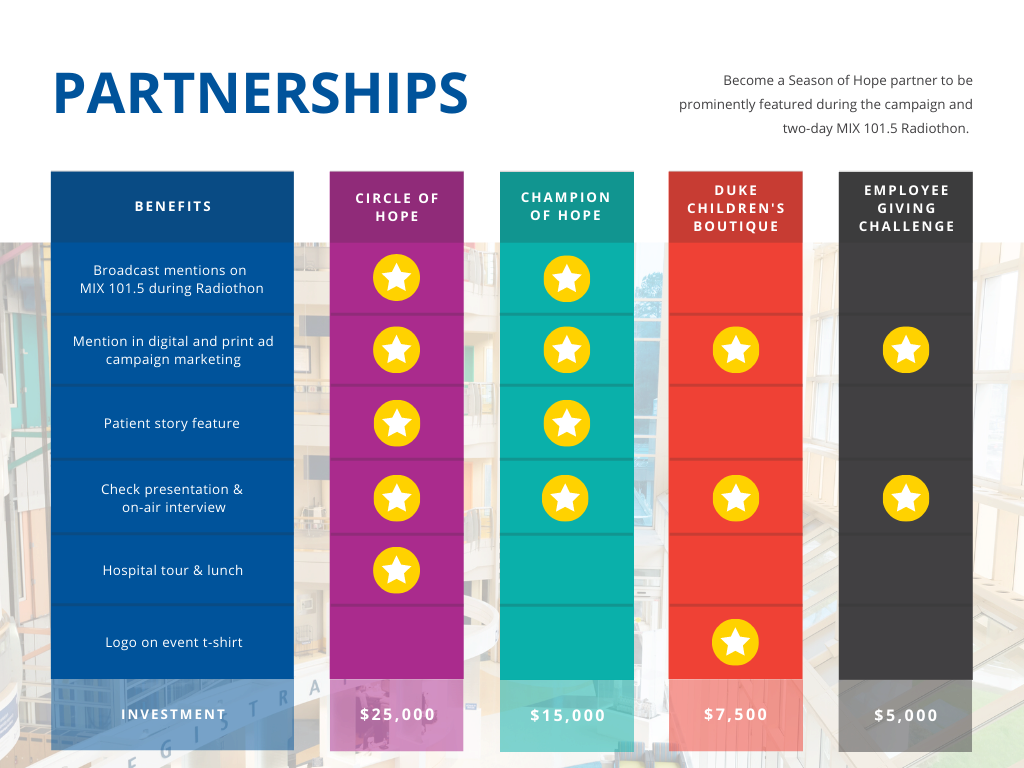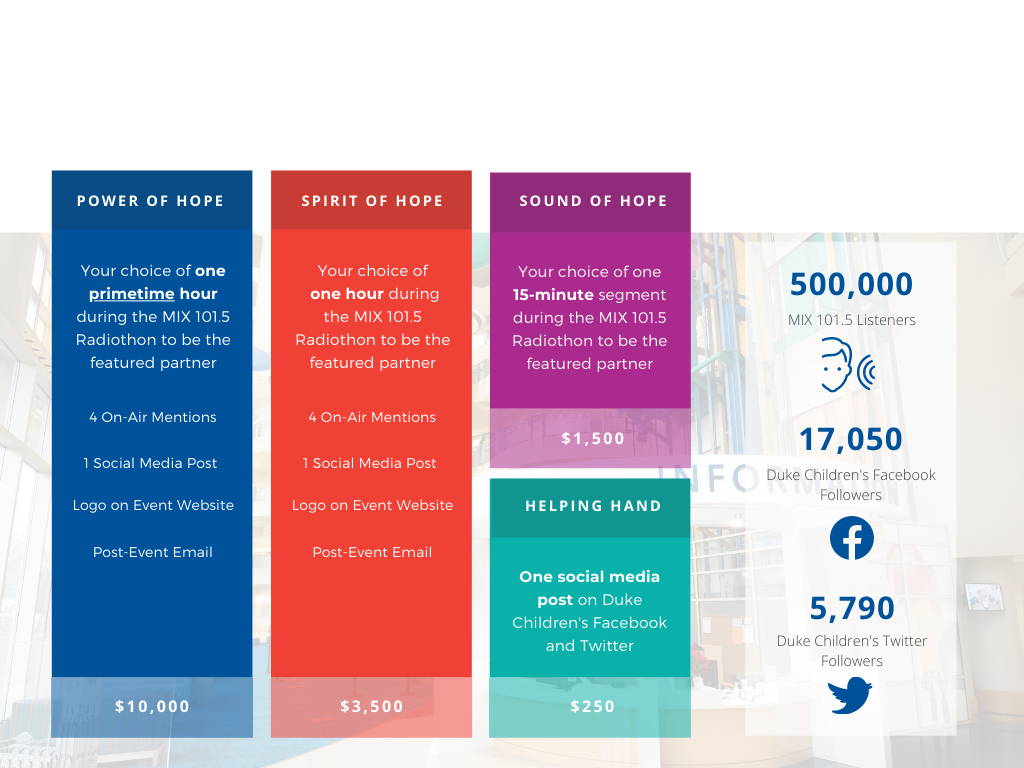 Fundraising Promotions
Businesses can also raise critical funds during Season of Hope by hosting a fundraising promotion that fits your business model. You can choose to run your promotional fundraiser for any length of time between Nov. 1-30. Or host a promotion during Radiothon on Dec. 14-15 to be mentioned during the live broacast on MIX 101.5 WRAL-FM.
Here are ways you can host a promotional fundraiser to support Duke Children's:
Point of Sale Donation: Ask for customers to make a donation.
Percent of Sales: Donate a percent of all sales or a portion of the sale of a menu item or service.
Spread the Word: Promote Season of Hope and Radiothon at your location or online.
As a Season of Hope partner, you and your business will become a key part of our local community support for Duke Children's during the time of year when philanthropy and goodwill are at its peak. Your business will be promoted on our website, social media posts and on-air mentions during MIX 101.5 Radiothon (applicable for promotional fundraisers hosted on Dec. 14-15). If your fundraising reaches one of the partnership levels, you will also be eligible for additional exposure and benefits.
Contact our
Partnerships team
to further discuss your business and fundraising promotions.
Contact Us
If you have specific questions or would like to discuss a Season of Hope partnership, please contact Karen McClure at karen.mcclure@duke.edu.