We are here to raise awareness about endometrial cancer and support for research to help patients with this type of cancer live longer and healthier lives. Endometrial cancer, a cancer involving the inside lining of the uterus, is the leading gynecological cancer affecting women in the United States. Approximately 66,000 patients were diagnosed with endometrial cancer in 2023 and almost 13,030 died from the disease this year. That number is not going down. This cancer is more common in Black patients that white patients, and Black women are more likely to die from it. Patients who have endometrial cancer live wonderful, vibrant lives outside of their cancer diagnosis, and we want to honor them by finding new ways to treat endometrial cancer.
The answer is education, prevention, and research.
With the initial support of the Kay Yow "Cancers that Affect Women" grant in 2019, Angeles Alvarez Secord, MD, MHSc and Duke Cancer Institute created an Endometrial Cancer Consortium. The original nine-member consortium continues to grow and now includes 20 sites across the country. The consortium has expanded our research capabilities by harnessing information about endometrial cancer, the tumor makeup on a molecular level, what helps endometrial cancers to grow, and treatment outcomes. With this information we hope to identify the right targeted therapy to use for treatment based on the tumor makeup and provide individualized care for our patients. Our goal is to decrease the burden of endometrial cancer, improve survival outcomes, and accelerate research progress.
This year's event will take place on Sunday, February 25th at 2:00 P.M. in The DeJoy Family room, located in the Blue Tower.
110 Frank Basset Dr, Durham, NC 27708

Following the symposium we will cheer on the Duke Women's Basketball team as they take on N.C. State at 5:30 P.M. at Cameron Indoor Stadium.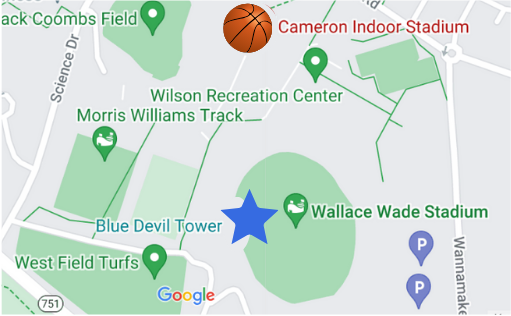 To receive updates about this event via email, please reach out to ECMT2@consortium@duke.edu to be added to an email list!