FAQs
WHY SHOULD I PARTICIPATE IN THE DUKE CRUSH COLORECTAL CANCER 5K RUN/WALK?
At the Duke Cancer Institute we are fighting this deadly yet preventable disease, and we need your help. All donations from the event will go towards funding colorectal cancer research. Not only will this race raise funds for research, it will bring our community together under the banner of colorectal cancer awareness. We hope to provide an important opportunity for patients, survivors, friends, and family members to come together for an important cause.
HOW CAN I HELP?
We are excited about the annual Duke Crush Colorectal Cancer 5K Run/Walk and expect this event to grow with each passing year. We would greatly appreciate any donations (monetary or food, i.e., bottled water, bananas, apples, granola bars) in support this event. All donations are tax deductible. We also encourage you to run the race as individuals or as a team and share the event with friends and family.

We are always in need of sponsors and volunteers.
TEAMS
Forming or joining a team is a way to engage with family and friends for a common goal, coordinate fundraising efforts, and have fun! Special t-shirts, props (think poop emoji or anything Duke Blue - the color of colorectal cancer awareness), and costumes are absolutely allowed and are STRONGLY ENCOURAGED. We would love to take team photos before the race. Gather together with your team and then come over to the stage for team photos before the race.
COMMUNITY PARTNERS
Want to have your community group join us as an exhibitor? Please fill out our community exhibitor page here.
RACE INFORMATION
Registration is $35.00 prior to race day and $40.00 day of race. Race packets can be picked up Bull City Running on Friday, September 29th from 4PM to 6PM.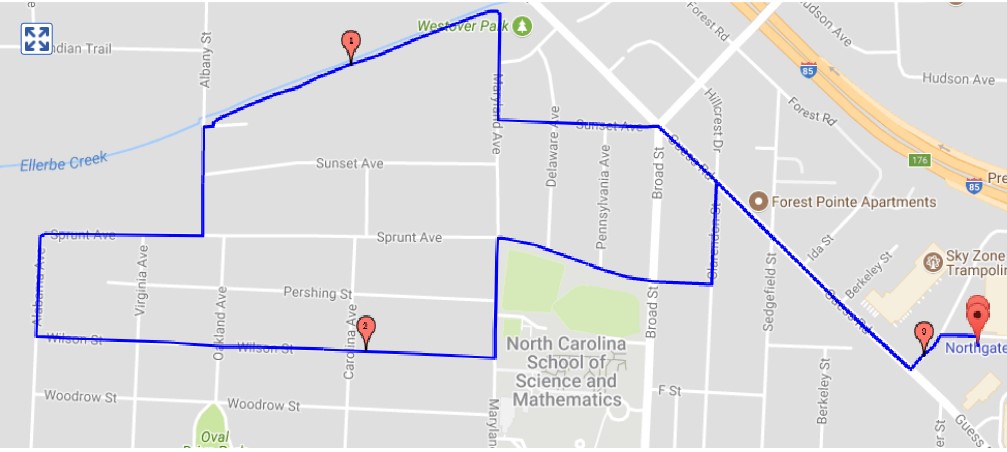 ARE DOGS AND STROLLERS PERMITTED?
Yes, friendly dogs on leashes and happy babies definitely welcome! On the day of the event, just line up behind the walkers at start of the race.
IS THERE PARKING AVAILABLE?
Yes, there is free parking available at the Northgate Mall.
COLONS
As always, there will be a large one! Check it out, take a selfie, and learn about colorectal cancer. And speaking of colons...porta-potties located at the event.
CONTACT US
If you have additional questions, please email us at crushcolorectalcancer@dm.duke.edu. For updates, follow us on Facebook (Facebook.com/DukeCRC5K).

ONE LAST REQUEST
Please encourage others to register! Each year has grown in participation and fundraising, and we need your help to make this year the best yet. Here are some suggestions of other people you can convince to join you: relatives, friends, neighbors, strangers, barista at Starbucks, long lost twin, Uncle Joey from Full House.

Looking forward to seeing y'all on Saturday, September 30 — get ready to CRUSH it!