Crockett Long Match Challenge
For a second year, we have made the difficult decision to postpone the Jim Valvano Kids Klassic. But, cancer isn't waiting.
Pediatric cancer is still ravaging children and their families, leaving many parents in search of hope, healing, and answers. You can provide that hope to a family by making a gift to support pediatric oncology research and care at Duke Children's.
Supporting pediatric oncology research through JVKK has been a passion of mine. That's why I am pledging to continue my support by matching your donation. All donations to the Jim Valvano Kids Klassic fund through August 16, 2021 will be matched dollar for dollar up to $10,000

Chloe's Story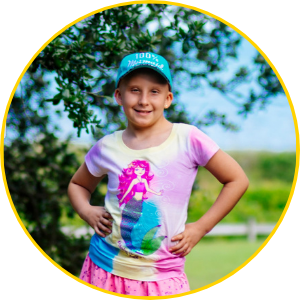 Chloe was diagnosed with a deadly bone sarcoma near her left knee in the spring of 2019. Her family knew she faced many months of chemotherapy, a hard surgery, and a long recovery. Chloe's prognosis was good, but she wanted to preserve her abilities to run, jump, and dance. Duke Children's gave Chloe and her family several surgical options. They ultimately selected rotationplasty, which would ensure an active and functional life for Chloe.
Now ten, Chloe visits Duke Children's regularly for scans, but has received clean reports since finishing chemotherapy. She is getting used to her new knee and prosthesis and is more and more active every day. She most looks forward to the day she can run again. And thanks to Duke Children's and to supporters like you, that future is possible.
Donate:
Find a Participant or Team: