"Tackle Cancer Tailgate"
DCI Center for Prostate & Urologic Cancers
September 17, 2022
Tailgate: 3:00 p.m.
Game: Duke vs. NC A&T, 6:00pm
Wallace Wade Football Stadium
Duke University
Tickets Prices:
$50: Tailgate/Game
$30: Adult Tailgate Only
$15: Child Tailgate Only
*12 and under is considered a child*
Tailgate/Game tickets include:
- Access to the tailgate
- Entrance to the Duke vs. NC A&T game with reserved seating
_________________________________________________________________
Tailgate Only Tickets Include:
- Access to the Tailgate
*There are only 50 tickets available for entry to the game/tailgate.*
Tailgate Location
- Grassy area by Amble Tennis Stadium and Card Gym Lot -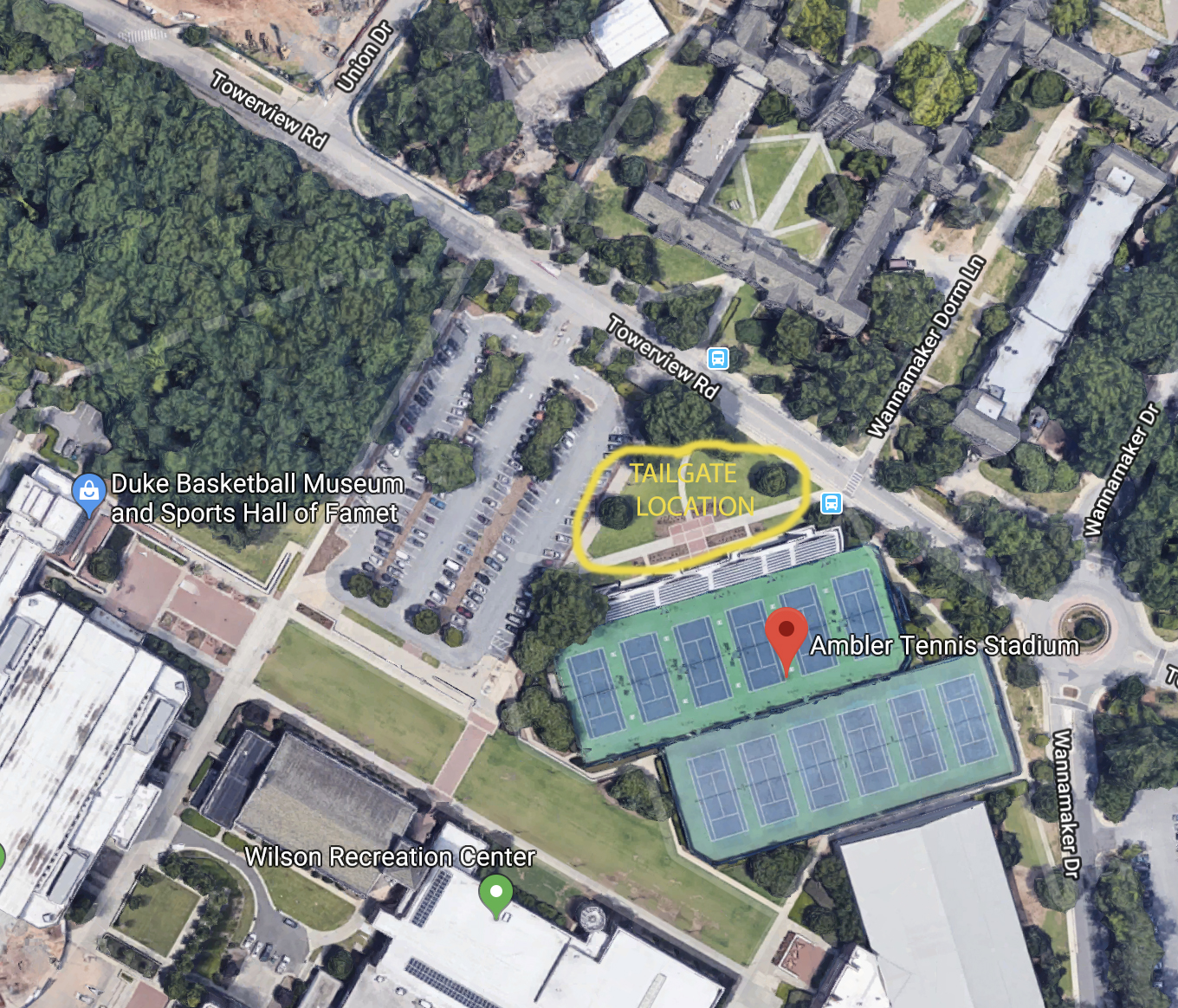 Don't Just Attend The Game, Get In The Game!
A touchdown isn't complete without that extra point, and every football fan remembers a game in which it was the difference between a win or a loss. In the same way, every single dollar counts in cancer research! One dollar can literally make the difference between a fully-funded clinical trial and a delay in groundbreaking research.
Help us make sure that all clinical trials march forward unimpeded!
The more we are able to do, the more we become a model for what is possible — a way to end cancer. Supporters give our work significance beyond the walls of Duke Cancer Institute. Together, we will equip the Duke Prostate and Urologic Cancer Center to translate their research into improved cancer prevention, treatment and survivorship for everyone. Join us as we celebrate the Center's achievements and tailgate to raise awareness for further discoveries.
Thank you to our sponsors!
Donate:
Find a Participant or Team:
Top Donors
Amy Wigmore
Dr. Jiaoti Huang
Brant Inman
Andrew Thomas
Jean-Paul Haub