Frequently Asked Questions:
Who can attend the symposium?
The symposium is open to patients, family members, care givers and anyone else interested in learning the latest clinical advances in the treatment of prostate and urologic cancers.
Where is the symposium?
The symposium will take place at 5:30pm on Friday, September 29th in the Trent Semans Center - Great Hall.
Where should I park for the symposium?
Parking for the symposium is located behind the Trent Semans Center in the Bryan Research Parking Garage- see map below: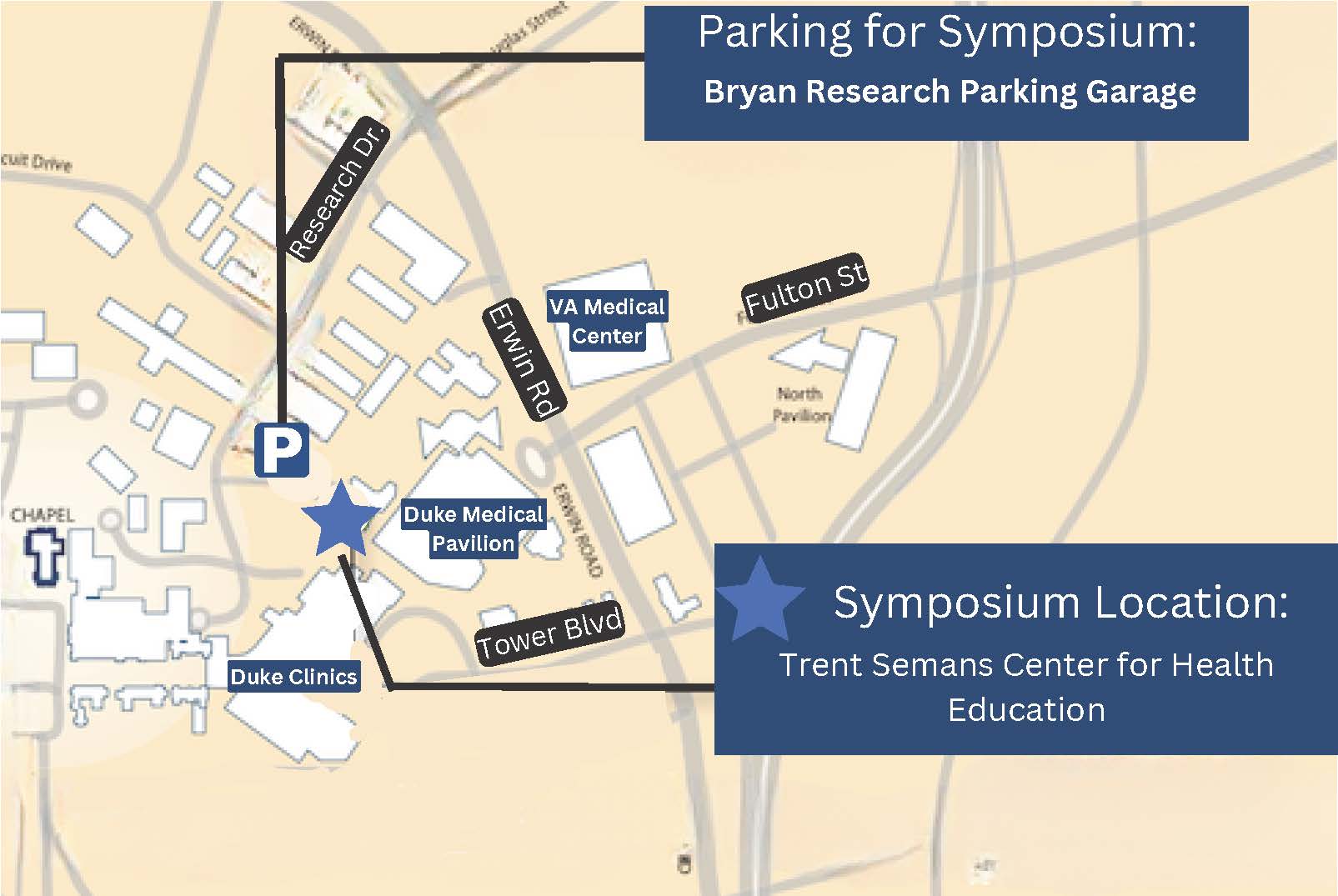 May I attend the Tailgate if I miss the symposium?
Yes! We'd love to have you join us at the symposium but welcome everyone to the tailgate and game.
Where is the Tailgate?
The Tailgate will be on the grassy lawn by Cameron Indoor Stadium - in the area called K-Ville.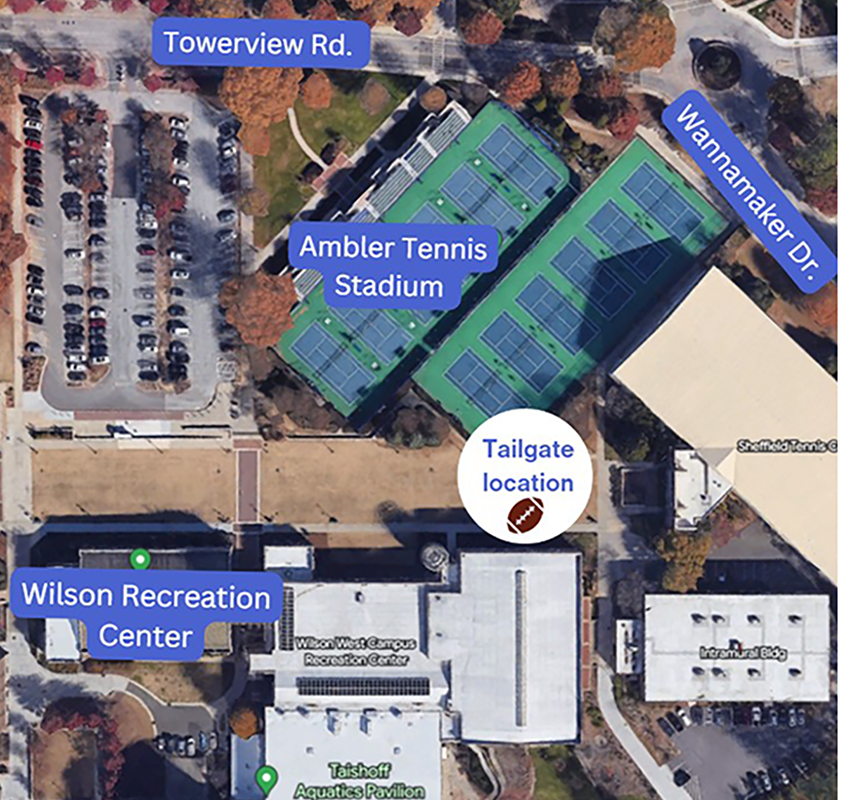 Where is the money going?
This event will raise funds for Duke Cancer Institute's Genitourinary Cancer disease group. Genitourinary cancers represent the broadest and most common group of all malignancies, including testicular cancer, bladder cancer, kidney cancer and prostate cancer. The funds will go directly to supporting research, education programs, and patient care programs.
Why should I support Duke?
Our Prostate & Urologic Cancer disease group is at the forefront of treating these cancers. We also have expertise treating mediastinal germ cell cancers, Paget's disease of the scrotum, penile cancer, rhabdoid tumor of the kidney, stromal tumors of the testis, small cell/neuroendocrine cancer of the prostate or bladder, teratoma, transitional cell cancer, urethral cancer, urachal cancer, and urothelial cancer. Through multidisciplinary care, education, and research, our physicians are helping improve the survival and quality of life of patients. Our associated DCI Center for Prostate & Urologic Cancers, which brings together a multidisciplinary team of more than 20 clinicians and 30 laboratory-based researchers, is a national leader in the areas of health disparities, immunotherapy, population sciences and RNA targets and therapeutics.
What is The Duke Cancer Institute's tax identification number?
Our tax identification number is 56-0532129.
May I make a donation by check?
Yes! If you prefer to mail a check, add "Tackle Cancer Tailgate" in the memo section and send your check, made payable to Duke Cancer Institute Development Office, Box 300 West Morgan Street, Suite 1000, Durham, NC 27701, Attn: Annette Henderson.