About Angel Teams & Team Captains

Come join the hundreds of teams who participate each year in the Angels Among Us 5K & Walk of HOPE. Create (or reactivate) a team and encourage your family and friends to promote the work at the Preston Robert Tisch Brain Tumor Center and to raise critical funds for brain tumor research.
New Team Captain Information
As a team captain, your job is to motivate your family, friends, and colleagues to join your team and raise funds for the Preston Robert Tisch Brain Tumor Center.
We created a step-by-step team captain guide that contains useful information about how to manage your team and learn more about Angels Among Us. If you need additional assistance, our Angels Among Us staff is here to support you throughout the entire process. Here are a few important steps not to forget:
Pick a Team Name and have fun naming your team. Check the team list to make sure you don't duplicate an existing team name.
Register Your Team using the yellow "Register" button above and follow the instructions. Add a story and photos to the Team page to share why this is important to you.
Recruit family, friends, neighbors, and coworkers to join your team.
Whether your team is here in person or here in spirit, we welcome you to our growing family of supporters.
Returning Team Captain Information
Welcome back! Since you have been on this journey with us you know how important it is to promote the brain tumor research that is happening at The Preston Robert Tish Brain Tumor Center. Our work could not continue without your support.
Click on the blue "LOG IN TO FUNDRAISE" at the top right corner using your user ID and password from last year. Once the display box with your team name appears, click on the team name to make it active.
Need more help? Watch these brief how-to videos:
Change your team/personal pages
In addition to creating a team, there are a few other ways to participate in the event.
The Wall of Honor & Remembrance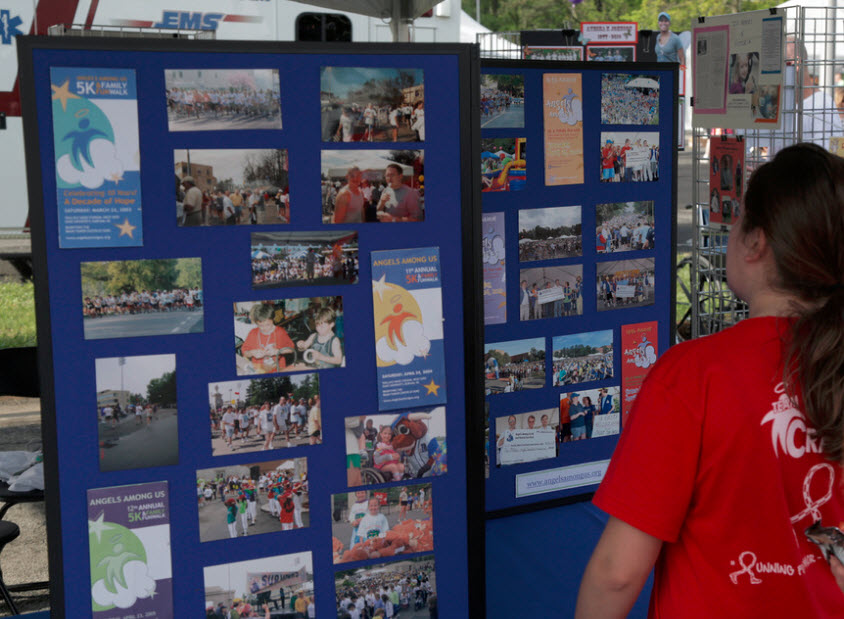 A sentimental tribute will be set up for you to celebrate survivors or the life of your loved one. You may post pictures, poems, stories—whatever you would like to place on the wall to celebrate their life. Please remember to take your precious mementos with you when you leave the event.
Team T-Shirt Contest
Many teams design a special T-shirt for their members to wear on event day. Some shirts are sentimental and others are designed with a team name or phrase in unique ways. Since this is a fun idea, and not required, event awards are given to the top five creative team T-shirts to thank them for their extra effort. If you create a special T-shirt we'd love to see it! Send a front and back picture of your shirt to
Angels Among Us.


Team Photos
Email the information below to Kim Toxey at
angelsteamphotorequest@gmail.com
to schedule your team photo. Team photos are taken in 10-minute increments from 9:00-10:40am.
Please include the following in your email: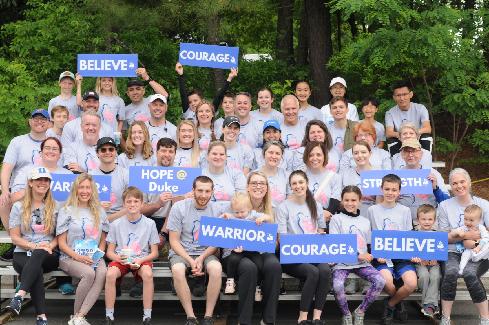 • Team name
• Team Captain name
• Approximate number of team members
• 1st choice of timeslot (ie. 9:00, 9:10, 9:20…all the way until 10:40)
Kim will respond within 48 hours to confirm your timeslot and provide additional details about your team photo. Be sure to share this time with your team members and decide on your meeting spot!