Walk of HOPE... closer to a cure with every step

Important note: Event planning in underway for a special day as we celebrate our 30th Anniversary on Saturday April 22, 2023. Until then, please see below for how our 2022 Angels Among Us 5K + Walk of HOPE went, and visit this page later for 2023 event details. The Walk of Hope route(s) will be very similiar to below.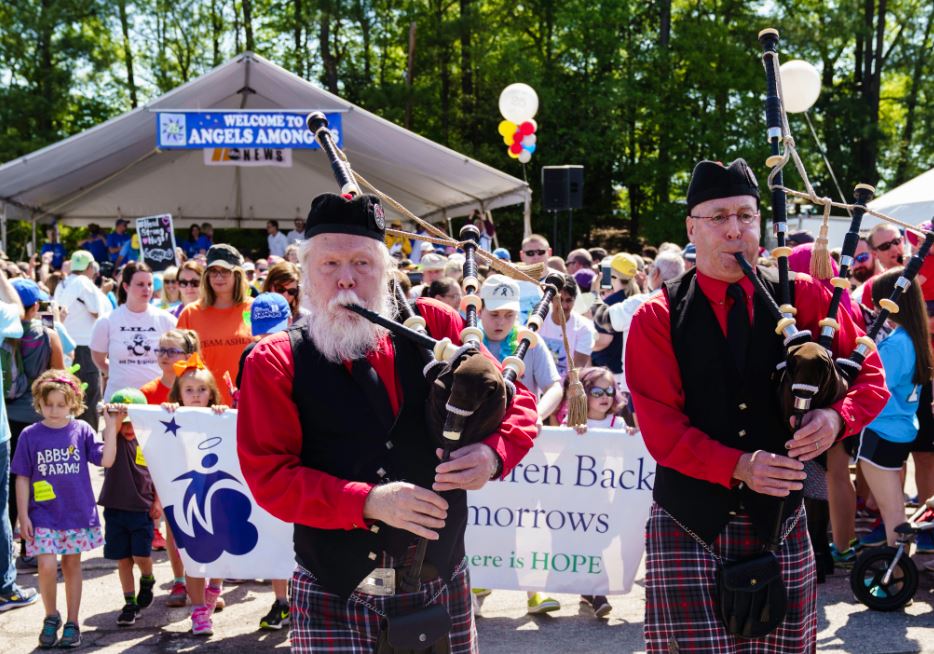 The Walk of Hope begins at the main stage and is led first by our pediatric survivors followed by our adult survivors. We have two route options for you to choose from this year. The short route goes by the Duke Cancer Center (Medicine Circle), then back towards the event on Flowers Drive. The second route doesn't turn back towards the event, it continues on taking you through the Duke Gardens.
The walk is wheelchair accessible but the Duke Gardens has gravel pathways.
Click here for the WALK ROUTE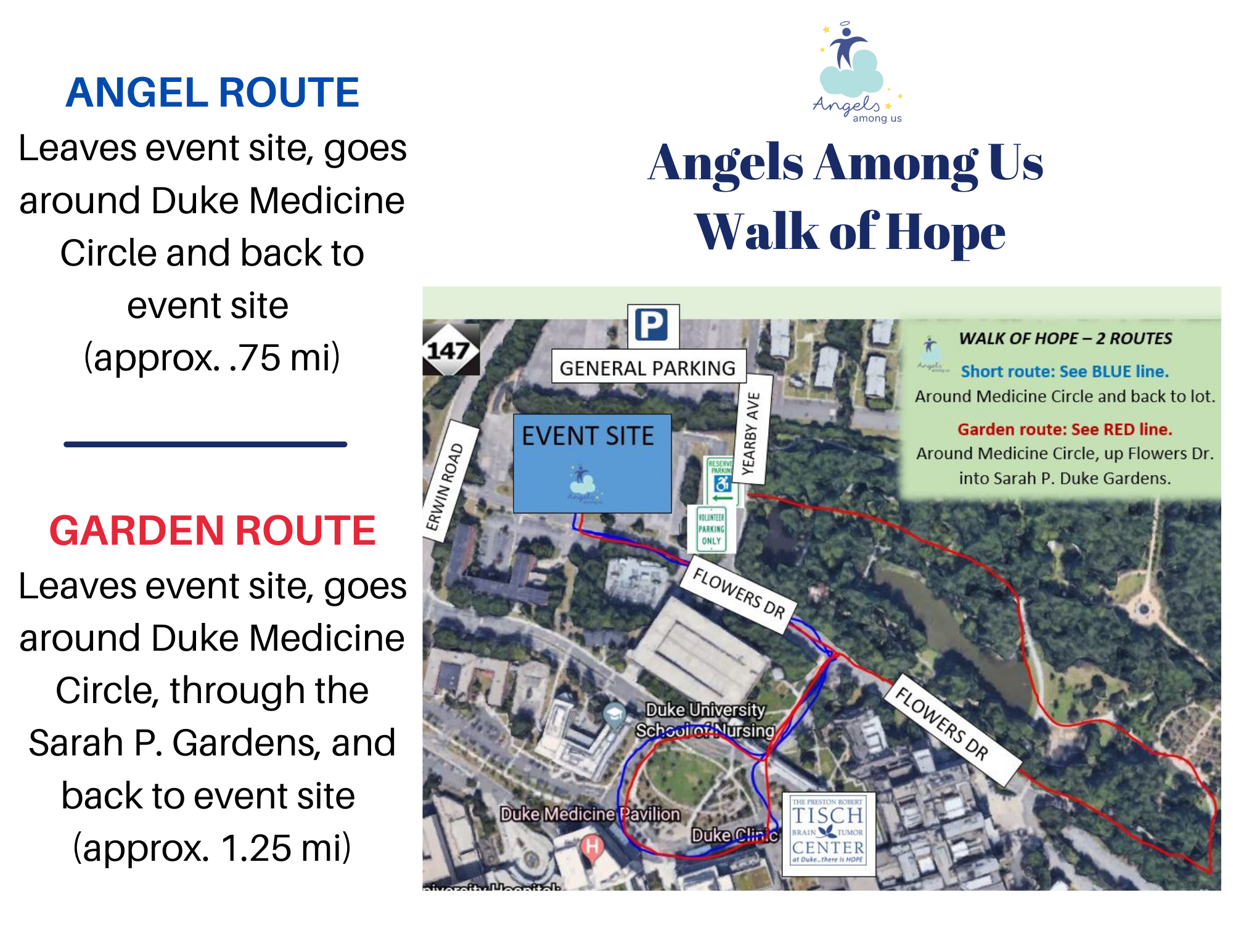 We hope our guests will participate in the Walk of HOPE versus walking the 5K route. The Durham police will keep the roads closed until the last 5K runner comes through. At that time, if you choose to walk the 5K route, you will need to walk on the sidewalks and obey traffic laws for pedestrians.
Questions? Please contact us